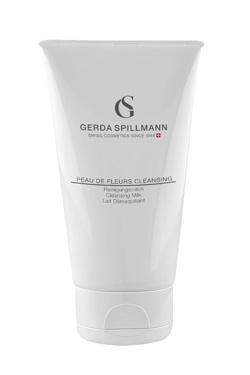 Cleansing Mousse
This Advanced Dual Action Cleanser thoroughly washes away impurities and exfoliates while maintaining critical moisture content with natural moisturizers, allowing for radiant, glowing skin.

Formulated with only pharmaceutical grade ingredients that are extracts from natural sources such as the Comfrey Plant and Tamarind Seed, which is highly regarding for significantly improving skin elasticity, hydration and smoothness.

The evanesce exfoliating beads work to dissolve make-up, oil or clogged pores, skin contaminants and wash away dead skin cells leaving you feeling refreshed with glowing radiance.

Check out these skin care kits that include the Peau de Fleurs Mousse - Essential Care, Complete Care and Intense Hydration.